Hello, Everyone!
Today, something different!
I had this old dresser sitting on my front porch. The delivery guys liked it- something to set packages on.
My fabric storage method is labeled cardboard boxes with neatly folded fabric inside.
Recently I saw a picture in a magazine of a dresser being used as fabric storage.
Look what I did!!! It's SO CUTE!!!!
We started by removing all the hardware and sanding it down. That got the varnish off. Then I put 3 coats of paint on the parts I wasn't going to decoupage fabric onto.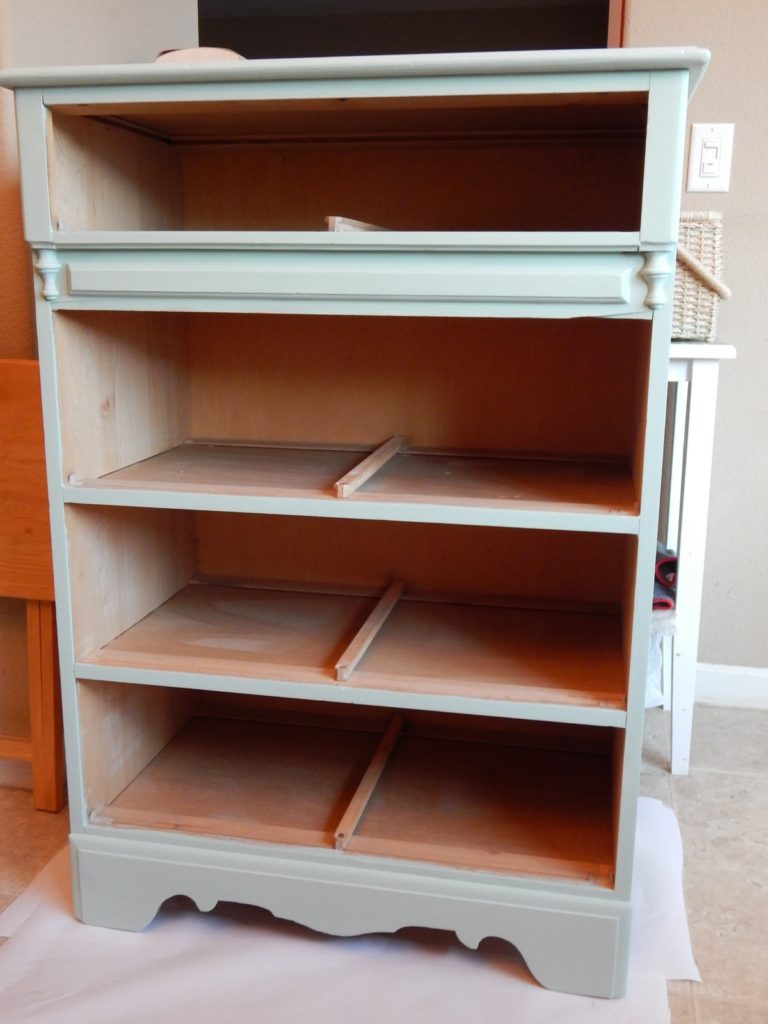 I measured all the spaces I wanted to decoupage and cut all the fabric.
Then the decoupage started. I applied a coat over the fabric once a day for four days. Allowing the decoupage dry for 24 hours resulted in no stickiness. (The last table I finished this way, I think I let it dry just a couple hours between coats, it was sticky for a few months).
I had to find the perfect hardware- I found the acrylic green knobs at Etsy. Such a great finishing touch!
So now, I'm going to line the drawers with shelf paper and fill it with fabric! I've been wanting to get my fabric into a more visible storage system so I will actually use my stash. I'm hoping this will help. The top drawer will be for fat quarters, jelly rolls, etc.
I'll post an update when I have it filled with fabric. I hope my idea has inspired you for a storage idea. Finding a dresser or hutch at a yard sale or thrift store could turn into a beautiful piece like this!
Until next time- find some time to sew… or refurbish a piece of furniture!