Hello Everyone!
Who doesn't love it when you get to make a quilt for a newborn baby! Whether you know the gender or not, choosing a pattern and fabric for a baby quilt is the best. How can you not be happy working with colorful, fun prints and patterns! And I got lucky enough to work on two different projects for baby quilts back to back. I'm sharing the first with you today.
I recently completed a set of two blankets for a client; she brought me an assortment of cottons, flannel and fleece. We created a fleece blanket and a quilted blanket.
The fleece blanket is a double layer of fleece. It is 36" x 60". It has a giraffe pattern flannel binding. During our design consult we decided we were going to use the flannel giraffe pattern be the binding for both pieces for coordination.
I smoothed out the two layers (right sides out) being careful to not stretch the fabric. I squared it up and trimmed it with a rotary cutter and straight quilters ruler. I used Wonder Clips to carefully secure the edge and then sewed a zigzag stitch all the way around. I was a little nervous; I didn't want the edge to stretch a lot while I sewed. I used the walking foot and a little bit longer stitch. It turned out nice with very little stretch. Then I sewed a traditional 2.5" binding on it, Again, the result was very nice. Using flannel did not result in too much bulk.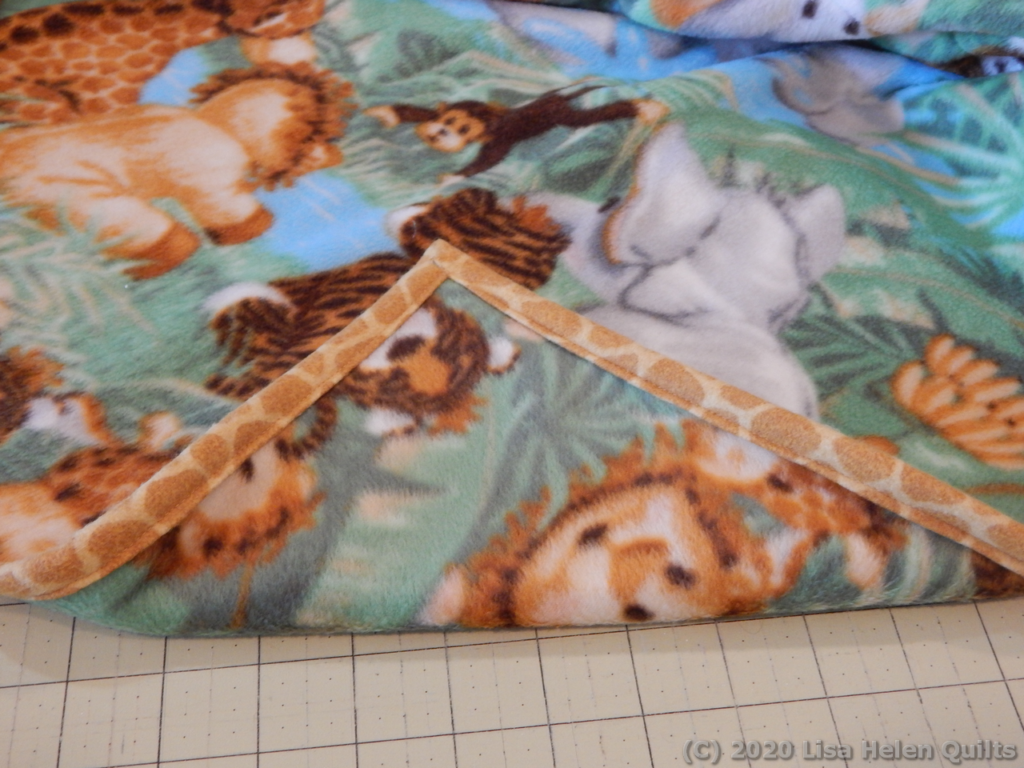 The quilt is crib size- 45" x 60". These fabrics are from the Jungle Babies nursery line at JoAnn fabric store. It started with a panel and a border was added. The backing fabric is a directional print so a little more had to be purchased so it could be cut and pieced properly. We used the same flannel in the giraffe pattern for binding. The quilt has one layer of cotton batting. I quilted it using a simple wavy stitch at a 2.5" interval. I quilted it on my domestic machine and used a walking foot. I used a 50wt. thread on the quilting.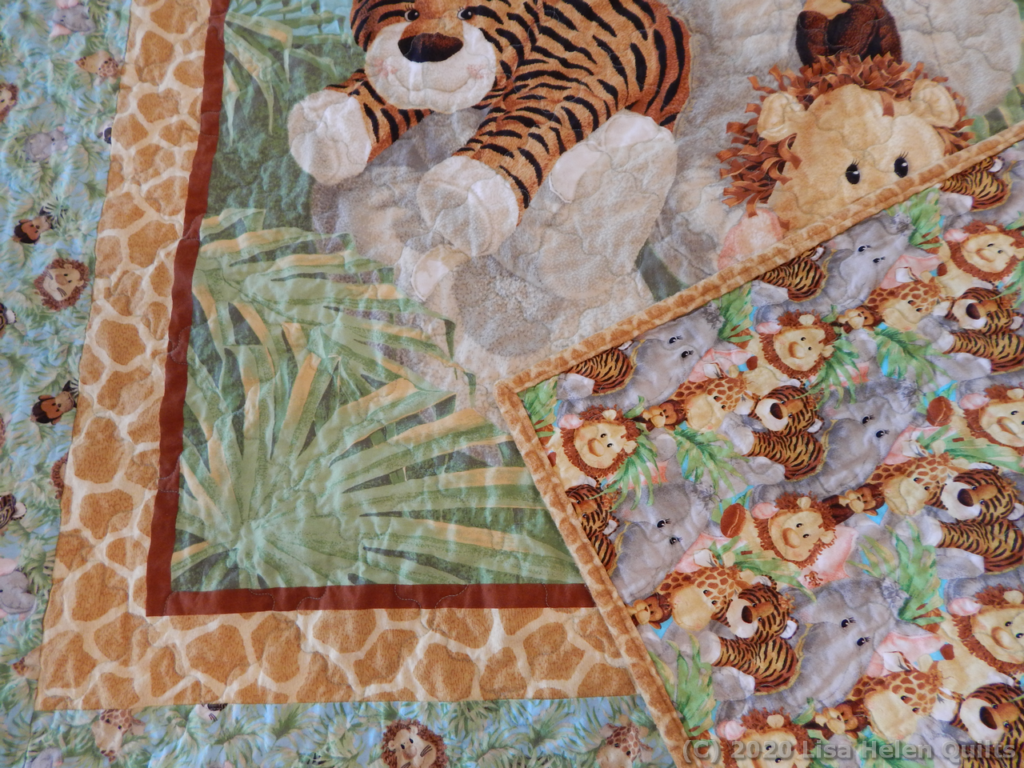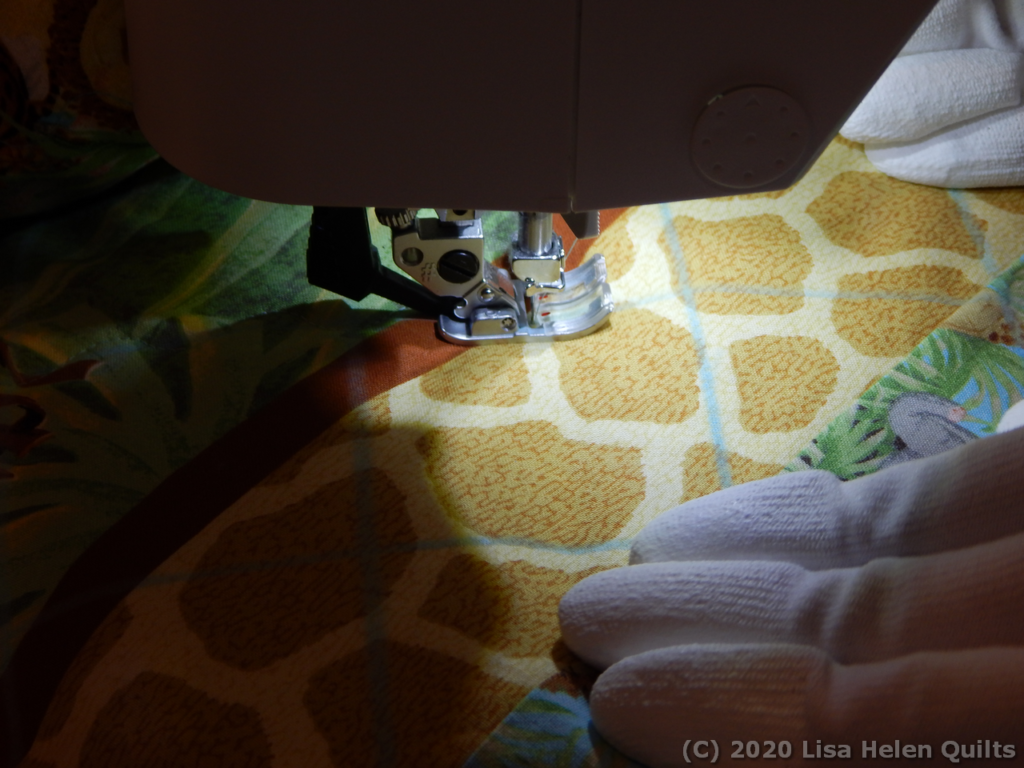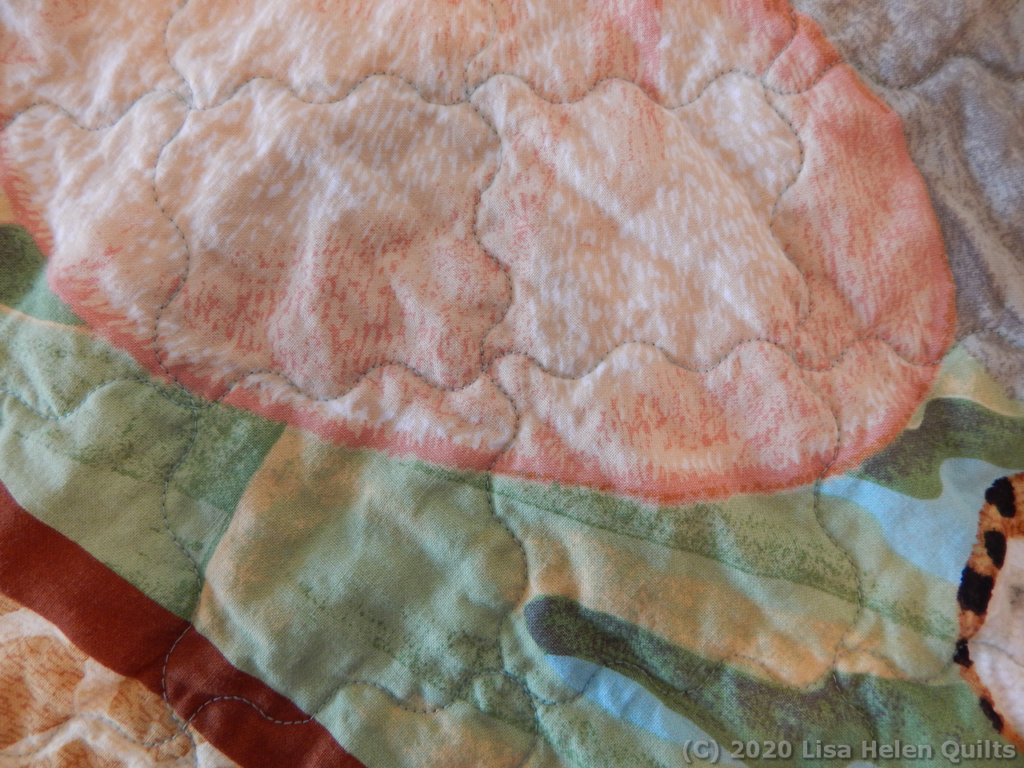 The quilt turned out beautiful. The new Mom has received the gift box- she loves them too!
So next time you get news of a baby on the way- go to the fabric store and be happy in the baby fabric aisle! Have fun making your quilt to give to the baby!
Until next time, find some time to sew!